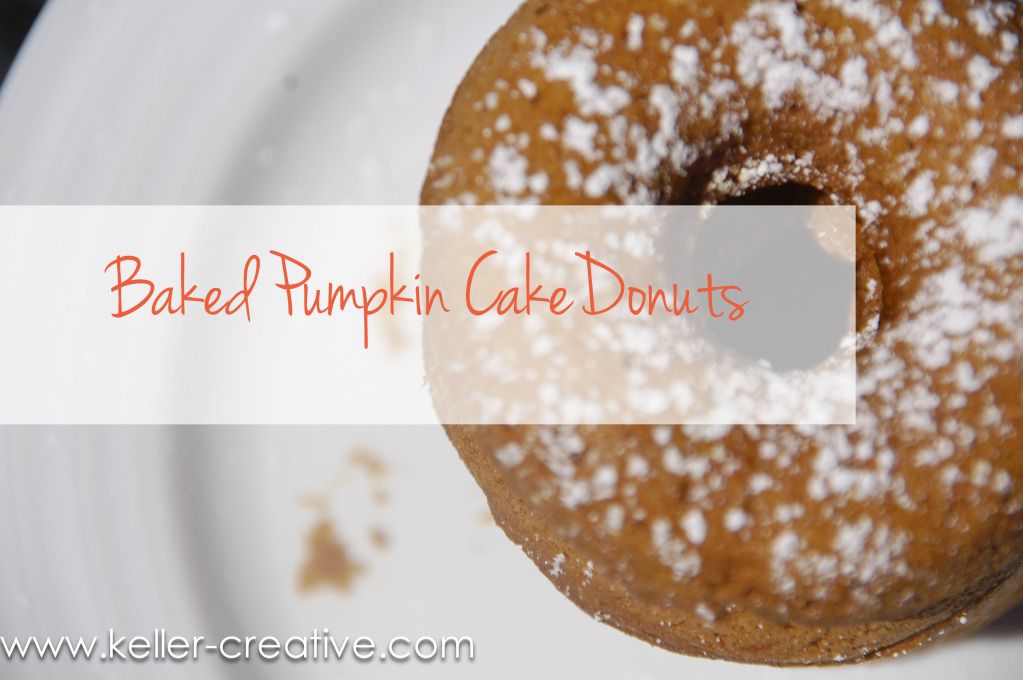 A few weeks ago I bought a
donut pan
and it's certainty made Sunday morning breakfasts a lot more fun around here.
This weekend I thought I'd take the ever popular two-ingredient cakes and turn it into a donut. Sounds like the perfect start to the weekend to me. And while I added a few extra ingredients, these are still one of the easiest and tasty, fall breakfast recipes.
And so my pumpkin obsession begins....
Baked Pumpkin Cake Donuts
Yield: 18 Donuts
1 Box Spice Cake Mix
1 tsp pumpkin pie seasoning
1 15 oz can pumpkin
1 tablespoon water
Powdered Sugar
Preheat oven to 350 F. Spray donut pan with cooking spray. In bowl or stand mix combine all ingredients and mix well. Place mix in a sandwich bag and snip one corner to make a piping bag. Fill donut pan 2/3 full and bake for 10 minutes. After removed from oven dust with powdered sugar. Best when served warm.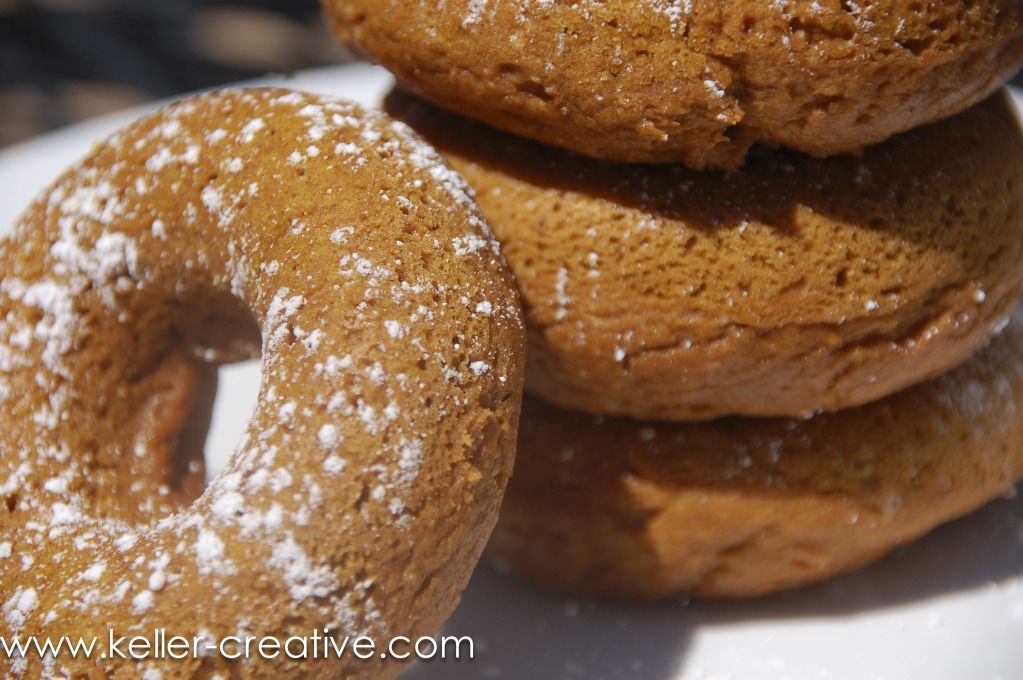 Since these donuts are baked, and not fried and the cake recipe if free from oil and eggs these donuts are a little healthier then the normal donut (these are around 120 calories each) and are vegan friendly.
Served warm with a cup of Pumpkin Spice coffee and you've got yourself a real treat!
Check out my other favorite pumpkin recipes
here
.